What are the new MOT rules?
Testing rules changed in May 2018. The old system of recording fails and advisories has been replaced with a three category defect scheme. Faults that are found during testing are now ranked as either Dangerous, Major or Minor – and all of these are recorded in the report we give you. With these new testing rules, if your vehicle has minor defects, these are recorded in the same way as advisories – but faults ranked as Dangerous will incur an immediate fail.
The new rules have also changed what is tested. Vehicles are now tested for emissions and graded in the same way as above. Any vehicle that emits "visible smoke of any colour" during the test will automatically fail.
There are also amendments to the test designed specifically for diesel vehicles such as checking the particulate filter has not been tampered with or damaged.
Other things such as front fog lamps and other lights used during the day are now tested too – but only if they have been fitted to the vehicle since March 2018.
Can I drive my car without an MOT?
By law, all vehicles on the road in the UK must have a valid MOT. The only time that you are allowed to drive a car without one is if your MOT has expired, and you are on your way to get it tested. If you are stopped by the police you will need to prove that you are on your way to get an MOT test on your vehicle.
Do I get 14 days' grace for an MOT?
Many people assume they have a 14-day "grace" period after their certificate expires. Unfortunately this is not true. You must have a valid MOT certificate in order to drive your car. You can of course have your vehicle tested up to a month before your current certificate expires, to ensure you are not caught short with no valid MOT.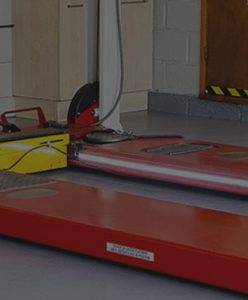 What if I don't know when my MOT test is due?
The majority of vehicles need a new test and certificate every 12 months, once they are more than 3 years old. Once you have had an MOT with us we will send you a reminder letter, SMS or email approximately one month before your next test is due so that you are not caught short.
What paperwork do I need for an MOT test?
If you are bringing your vehicle for its first MOT, you must bring the log book (V5C vehicle registration certificate) with you. You must also bring the log book if your vehicle has had a change of registration plate since its last MOT. In any other circumstances, you do not need to bring any paperwork.
How long does an MOT test take?
An MOT test takes around an hour – but if we need to conduct minor repairs it will take longer. It is advisable to arrive a few minutes before your appointment time, but you can leave your vehicle with us if you don't want to sit and wait.
How can I make sure my car passes the MOT test?
Many common failures are caused by small, avoidable factors such as windscreen wipers, light bulbs and tyre pressure. You could avoid a failure by giving your vehicle a quick once-over before bringing it in for the test. This could save you the inconvenience of bringing your car back for a retest.
What if my car fails the MOT?
If your car fails before your previous MOT expires (ie, if you took it in for a test early), you may still be able to drive it until the old one expires – but if there is a major fault this may mean the vehicle is unroadworthy and if stopped by the police you could be prosecuted. 
If your car fails the MOT test we will investigate, and let you know what needs to be done and how much it is likely to cost. We will let you know your options, and let you decide what to do before taking any action so that you are not hit with an unexpected bill at the end of it.
Do I have to pay a retest fee?
In some cases you may be able to have a partial retest for free, or a reduced fee. If you leave your vehicle at the test centre for repair, and it is retested within 10 working days this counts as a partial retest and there is no charge for this.
If your vehicle fails the MOT test, but you do still have a valid MOT you can take it home and bring it back for a retest before the end of the next working day there is no charge. This is only valid for a partial retest on certain elements of your vehicle. A full list of these can be found on the DVSA website.