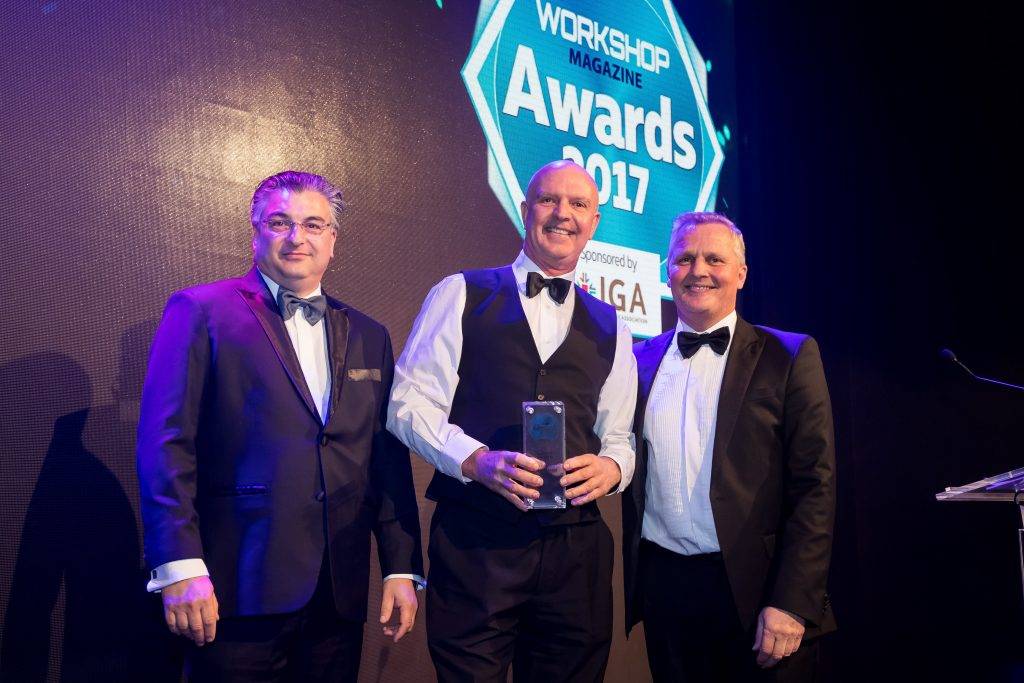 On December 11th we attended the inaugural Workshop Magazine Awards in central London – the most glamorous night of the year for workshop professionals. The Awards have been created to recognise the best and the brightest businesses and individuals in what is known for being a tough industry.
The Awards were sponsored by the IGA (Independent Garage Association), and the ceremony was hosted by Le Mans winner and Formula One driver Johnny Herbert – a real great in the motoring world. It was an exciting experience for us to get suited and booted and head to The Brewery in Central London for the ceremony which began with cocktails and wine and ended with disco. Although we were in formal dinner suits it was an enjoyable, laid back and relaxed evening which we thoroughly enjoyed.
Of course, the most enjoyable part of the evening was when our very own Nigel Spalding was awarded Technician of the Year, an award sponsored by Snap-On Tools. This is a prestigious award and we are really pleased that Nigel has been recognised for all his hard work and dedication.
Nigel has been with us for over ten years and is accredited by the Institute of the Motor Industry as a Light Vehicle Master Technician. He has extensive knowledge and experience in fault finding Diagnostics, and in addition is a fully qualified MOT tester.
Here at MOT City we're proud to be a great team of technicians and mechanics. We all work hard and undertake regular training to ensure we are on top of the latest industry developments. We're all really proud of Nigel's achievement; it's always nice to be recognised, but being recognised by Workshop Magazine, the premier publication for garage professionals, is an added bonus.
So now when you bring your car to MOT City, you can rest assured it's not only in safe hands – it's in award winning hands!