There's probably not a single person in the country whose life has not been affected by the Covid-19 pandemic and subsequent lockdown. Everyone is facing one struggle or another as a result of this. Unfortunately, other than staying home and safe, there's not a lot that most of us can do.
We decided to keep MOT City open to help with emergency repair services during this time, because although most people are not driving their vehicles around, those that are still driving are mostly frontline or key workers. It's really important that their cars are running well for them, and that if they do need any repair work they can get it done quickly and safely.
We're proud to have helped many key workers keep their vehicles on the road, including a doctor who has been working at the Nightingale Hospital and several nurses.
We have furloughed around half of our team, and have kept minimum staff within the garage so that we can still function. We have one receptionist in, but reception is closed to customers because it would not be safe for staff or customers to keep it open at the moment. This means our customers are coming directly into the yard to collect their cars.
Some other changes that we have made include:
Payments
These are now being taken over the phone so that customers don't need to go into reception and the process can be completed without any contact. All paperwork relating to work done is left in the car for our customers, rather than handing it over face to face as usual.
Sanitising cars
We sanitise all cars and put covers on them to ensure the safety of both our staff and customers. You can see a video of the sanitising process on our Facebook page here.
Contactless key handover
One unavoidable point of contact when it comes to cars is the handover of keys. There's no way around it; if we're going to do any work on your car we'll need your keys – and then you will need them back when you collect it. Luckily, we have come up with a super high-tech solution to this problem, which has a 100% smile factor with our customers: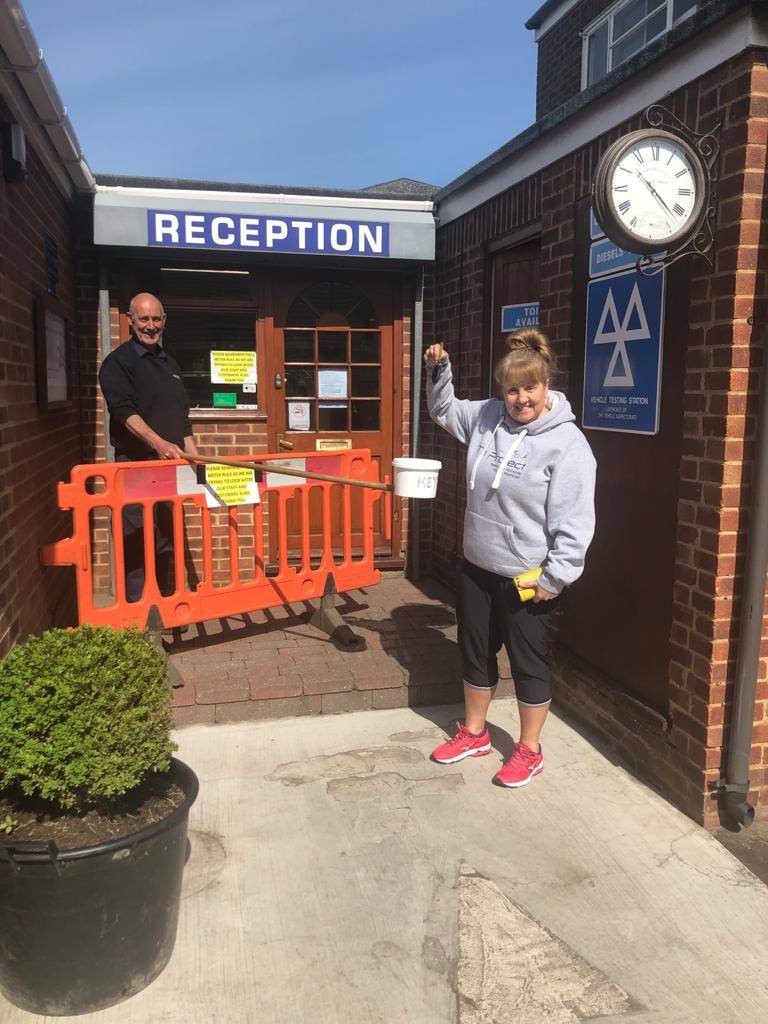 Socially distanced mechanics
Obviously it's a priority to keep our mechanics safe and well, so we've made some adjustments to our yard to ensure there is space between cars and staff members. As you can see we have closed one of our bays to ensure there is adequate space.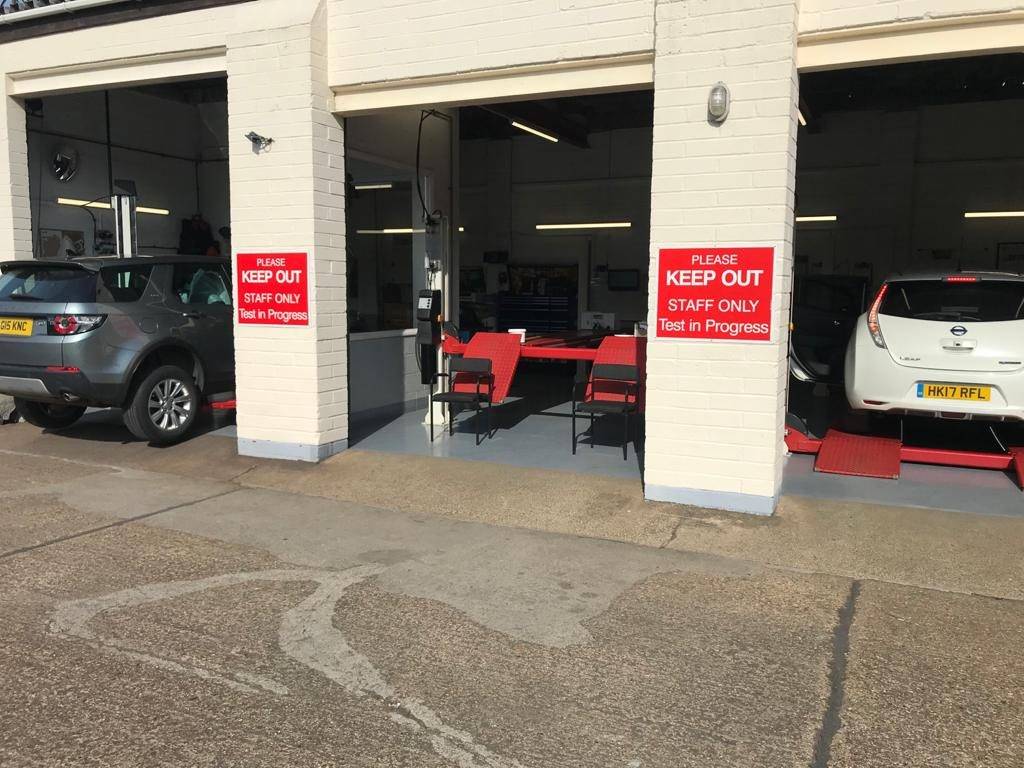 Going forward…
As time goes on it's becoming more apparent that things won't be going "back to normal" any time soon. With this in mind we have ordered a perspex screen for reception so that we can allow customers back into reception.
Before Covid-19 we would have around 40 cars going through the garage each day. At the moment we have a maximum of 10 per day. That's fairly easy to monitor, and with the good weather we've been able to let customers wait in the yard if they want to. If it's raining though, nobody will want to sit in the rain for an hour waiting for their car! We're hoping with perspex screens in place customers will feel comfortable waiting in reception.